6/20/19 Lyme Disease: A naturopathic perspective with Glenn Finley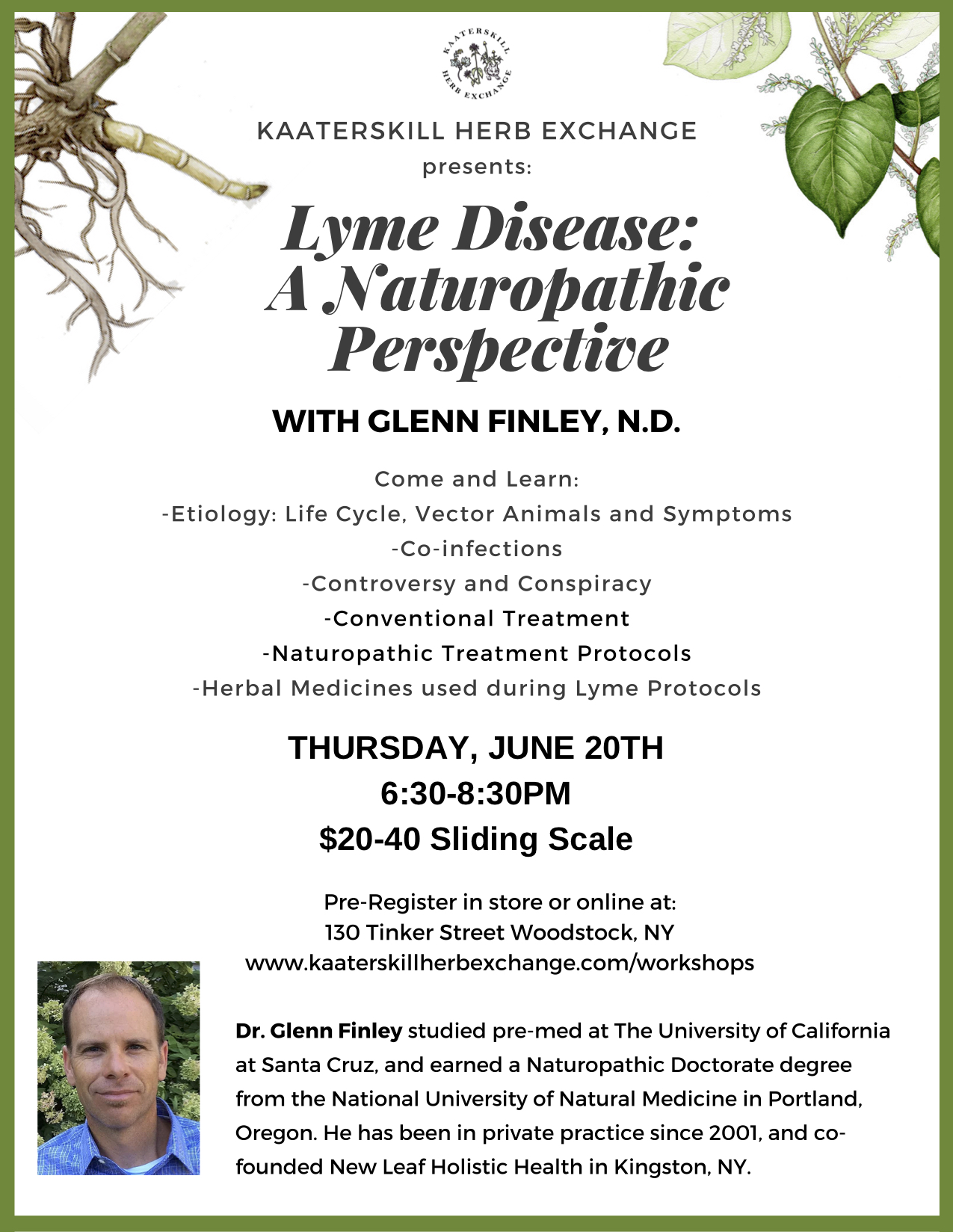 6/20/19 Lyme Disease: A naturopathic perspective with Glenn Finley
Come learn from Kingston based Naturopathic doctor Glenn Finley about the etiology, life cycle, vector animals, symptoms and co-infections associated with Lyme Disease. He will go over herbs that can be helpful in treatment, and his own unique approach to dealing with this regional epidemic.
6:30-8:30
Sliding scale $20-$40
About Glenn Finley ND:
Dr. Finley studied pre-med at The University of California at Santa Cruz, and earned a Naturopathic Doctorate degree from the National University of Natural Medicine in Portland, Oregon. He has been in private practice since 2001, and co-founded New Leaf Holistic Health in Kingston, NY. Dr. Finley's philosophy is that optimal health begins with digestion and assimilation. He specializes in digestive disorders, detoxification, skin conditions, food allergies, men's and children's health, and enjoys a general family practice. When not lecturing, giving herb talks, or traveling to our satellite clinic in Vermont, Dr. Finley enjoys gardening with his family, cycling, and surfing.
His naturopathic clinic can be found here: